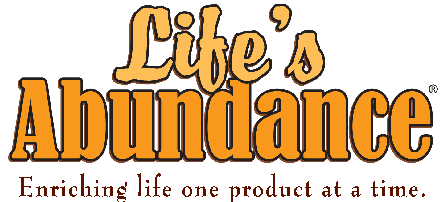 Click on the link below to place your order for Life's Abundance Dog food, have it shipped direct to your door and activate your pets Limited Lifetime Guarantee.
Life's Abundance Heathly Premium Dog and Puppy Food:
http://www.lifesabundance.com/SiberianHuskysOfSanDiego
We are offering Our New 8-Year Limited Lifetime Guarantee on Any Pup we sell where the Owner Continues to Feed this Premium kibble to their dog.

Note: All purchases need to be made through our website in order to track your purchases for this guarantee. No need for you to keep receipts or paper trail since we receive monthly reports listing customer purchases by name.

We have been testing this food in our kennels to make sure this food is everything it is advertised to be. Satisfied that it lives up to its high recommendations, we are now offering it to any of our customers who currently own our dogs.

Here is the reasoning behind our generous offer:

Life's Abundance Premium Health Food is made with select ingredients, including high-quality chicken and catfish meals, whole grains, nutritious vegetables and fruits, omega fatty acids and much more. We never use corn or wheat products and we never use artificial flavors or colors. With Life's Abundance, you can be confident that you are feeding your dog advanced nutrition. We believe that this food is just one more step in the right direction for the health and well-being of our dogs and the dogs we sell.

The Truth About Dog Food:
This is written by Dr Jane Bicks, the Veterinarian that formulated the Life's Abundance Dog Food.

This is what you need to know:

Let me remind you that I wrote three national nutrition books and am on the 4th. I am a veterinarian for 30 years, was president of the NYC Veterinary Society, received an award from Morris Animal Association from Betty White, received 3 presidential veterinary citations and more. I have been formulating food for 20 years and a vet for over 30.

The only definitive protein or fat suggestion is by the National Research Council and AAFCO. Their recommendations are based on the minimum amounts an animal needs of poor quality protein and fat. Any other recommendations for amounts is determined by the manufacturer.

A food is a balanced puzzle – with about 60 + pieces. The first thing you do when you make a food is to determine what type proteins you want. 30% protein with corn as a source is not as good as 20% protein made of first quality fish, chicken meal or egg. Thus, to say a food should have X amounts of protein and fat is wrong. It depends on the type of ingredients.

Second of all, when you start making the puzzle you have to decide which proteins to choose. This will then tell you how much to use. Egg is 100% available and a full protein with all the components a body needs. You don't need a lot of it. Chicken meal is excellent but is not 100% so you need more of it. Fish is probably 95% available so you don't need much of that. Now – what is really important that one must look at is the vitamins and minerals. More is generally better and can make or break a food. The better your vitamins and minerals (part of the puzzle) the less you need of the protein and fat, more or less. One can't find that information on the bag or can.

Food is so complicated that nutritionists are DVM's and PhDs. It's too bad that people want to count proteins, look at the percentages, and then declare the food good or bad. As you formulate the food, you do so piece by piece, until you eventually have all you want in a nugget.

So, why 4 ,5 or more proteins in a food? The puzzle needs all the protein components and the selected individual ones are not supplying them all. Proteins have many components, and we need all of them at the right amount, and sometimes you need different proteins so you can balance the components (also called amino acids). So, lamb doesn't have great protein components so you need other proteins or you need to add the components separately. If using corn or soy, their components are low so you need something else added.

I would rather have less protein and protein sources that have a high number of the protein components than a high percentage of proteins that have less components. Many proteins is not bad – as long as they are balanced well.

Last – cooking is very important. We cook at about 140 degrees for 12 seconds and break the carbohydrates down 90% - they are predigested.

Jane


Why is Life's Abundance Better?

Life's Abundance foods are veterinarian-formulated with select ingredients to help your dog achieve optimum health. We use a "fast-cook" process at low temperatures to help preserve the nutritional value of each and every wholesome ingredient. And we maintain strict inventory controls to ensure the quality and safety of our foods.

Life's Abundance foods are made with the finest ingredients, including:


A proprietary blend of vitamins and minerals
High-quality protein from chicken meal for strong muscles
An antioxidant system including vitamins A, C and E
A selection of nutritious vegetables and fruits
Omega-3 fatty acids for healthy skin and a shiny coat
Calcium and phosphorus for healthy teeth and strong bones
Dietary fiber to help maintain a healthy digestive tract

Since we use only wholesome ingredient, this formula contains:


No artificial flavors
No artificial colors
No corn or corn gluten
No wheat or wheat gluten Life's Abundance delivers concentrated nutrition in every bowl.
A balanced blend of calcium and phosphorous to support growing and aging bones
Our kibble has tested extremely positively with both puppies and adult dogs, regardless of breed or size
Optimal protein levels for growing puppies and adults
Unique blend of antioxidants that support dogs throughout their life cycle

Choose Life's Abundance for your dog because a recipe for a better life is more than meeting minimum requirements.

This food contains high quality USDA Human Grade Holistic ingredients. The cost is approximately $1.00 a day for an Adult Male Siberian Husky.

We hope you'll agree that choosing your pets food is an important decision. People who truly love & care for their pets will naturally want to feed what is best, Not what is cheapest or from just a fancy commercial claiming one thing and presenting with the opposite!

This food will last longer than other foods because it is nutritionally geared towards the health of your dog.

Since there are No fillers, you will find that your dog is eating less to maintain his/her current weight and condition. A combination of Healthy Ingredients and NO chemicals makes for a healthier, happier dog and less trips to the vet!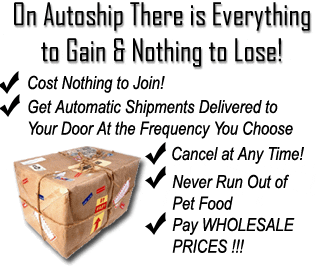 SAVE An Additional 20% when you choose the Auto Ship Option

You set the amount and the frequency of your deliveries. You have the option of changing the amount and the frequency at any time. Product is also available for Will Call at our Kennels if arrangements are made at least 1 week in advance. We will be sure to have your product on hand and will absorb all shipping costs for Will Calls.

MONEY BACK GUARANTEE!: Try it for 30 days and if your are not 100% Satisfied, return any unused portion and we will refund your money in full!

We are Delighted to be able to offer you a better dog food. We are a Proud Representative of Life's Abundance Pet Foods! This is definitely not a cheap food, however it is the best quality for your money that we have food. Dollar for Dollar, this food will save you money in the long run as your dog will eat less and be healthier!

Limited Lifetime Guarantee ensures the owner that Counts Cove Kennels will replace any dog that succumbs to any hereditary or genetic disease, disorder or defect prior to 8 years of age.

LIFE'S ABUNDANCE PET FOOD LIST OF SUPERIOR INGREDIENTS:

BEYOND THE FIRST FIVE INGREDIENTS!

While the first five ingredients play a significant role in the nutritional make-up of your dog's food, every single ingredient is important! For nearly a decade, tens of thousands of dogs and cats have been eating and thriving on Life's Abundance foods. We attribute this success to our painstaking attention to the detail of every ingredient. Each and every ingredient in Life's Abundance food is carefully chosen to work with the other to supply your companion animal with a highly nutritious and perfectly balanced meal every day, every year over a lifetime.

HIGH-QUALITY PROTEINS – Proteins are the building blocks of all living organisms. Protein is essential for all bodily functions including those of the brain, heart, skin, skeleton and many others. Life's Abundance dog food contains at least 26% of high-quality protein. Look for identifiable animal proteins such as "chicken meal" rather generic terms like "poultry meal," which can consist of any fowl (turkey, chicken, geese, etc.).


Chicken Meal - Some foods contain chicken meat or chicken parts, which naturally hold a fair amount of water. We prefer to use chicken meal because most of the water has been removed, which makes it a concentrated source of protein. This means that there is a greater "protein content" in one pound of chicken meal versus one pound of chicken meat. That's why high-quality chicken meal is a key ingredient in Life's Abundance foods.


Eggs - Eggs are one of nature's most nutrient-dense foods and play an important role in a balanced diet. They are considered a complete protein source, providing essential amino acids, vitamins and minerals (vitamins A, B, E, K, Biotin, and Sulfur). Eggs also provide healthy fats, such as omega-6 for healthy skin and a glossy coat.


Catfish Meal - Our top-quality fish meal is made by drying the freshest catfish at a low temperature, creating a concentrated, highly-digestible protein source. In addition to being an excellent source of protein, catfish meal provides natural DHA and EPA, the most important of all the omega-3 fatty acids.

CHICKEN FAT – We believe the primary fat source in dog food should be animal based because these fats contain a profile of fatty acids that are easily metabolized and generally more available to the body. Animal fats can vary in quality, so look for a species-specific fat like "chicken fat" (versus "animal fat") to be certain of the kind of fat your dog is eating.

WHOLE GRAINS – Whole grains are an excellent source of protein, fiber, B vitamins, iron, zinc and other essential minerals. They also provide the kind of carbohydrates that deliver sustained energy to your dog. We include the natural goodness of Ground Brown Rice and Oat Groats in Life's Abundance Dog Food.


Ground Brown Rice is the entire grain with only the inedible outer husk removed. This whole grain contains manganese, selenium, magnesium, as well as tryptophan and vitamins B1, B3 and B6.


Oat Groats are whole oats that have been cleaned, toasted, hulled and cleaned again. Amazingly, they retain nearly all of their original nutrients after this process. Oat groats contain seven B vitamins, vitamin E, and nine minerals, including iron and calcium.

VITAMINS AND MINERALS – The proprietary blend of vitamins and minerals in Life's Abundance foods was carefully selected to work in concert with all of the other ingredients to enhance the overall nutritional value of the food.


Vitamins: Ascorbic Acid, vitamin E Supplement, Inositol, Niacin Supplement, Thiamine Mononitrate, Riboflavin Supplement, d-Calcium Pantothenate, Pyridoxine Hydrochloride, Biotin, Vitamin A Acetate, Vitamin D3 Supplement, Citric Acid, Vitamin B12 Supplement, Folic Acid.


Minerals: Potassium Chloride, Salt, Calcium Carbonate Monosodium Phosphate, Zinc Proteinate, Zinc Sulfate, Manganese Proteinate, Manganese Sulfate, Ferrous Sulfate, Iron Proteinate, Zinc Oxide, Copper Proteinate, Selenium Yeast, Copper Sulfate, Manganous Oxide, Potassium Iodide.

ANTIOXIDANT SYSTEM – Among other nutrients, our antioxidant system includes vitamins A, C and E plus vegetables and fruits. The colorful skin and flesh of different vegetables and fruits contain phytonutrients, essential vitamins, minerals, antioxidants and fiber. Each vegetable and fruit was carefully selected for its unique nutritional properties.

VEGETABLES and FRUIT –


Beets - Beets contain folate, manganese, potassium, dietary fiber, vitamin C, magnesium, tryptophan, iron, copper and phosphorus. The phytonutrient called betacyanin is responsible for the purple-crimson color of the beet.


Broccoli - Broccoli contains vitamin C, vitamin K, vitamin A, folate, dietary fiber, manganese, trytophan, potassium, vitamin B6, vitamin B2, phospshorus, magnesium, protein, omega-3 fatty acids, vitamin B5, iron, calcium, vitamin B1, vitamin B3, zinc and vitamin E. Like other cruciferous vegetables, broccoli contains the phytonutrients sulforaphane and indoles.


Carrots - Carrots contain beta-carotene (vitamin A), vitamins C, D, E, and K, Riboflavin, Niacin, Calcium, Potassium, Phosphorus, Sodium and Iron.


Celery - Celery contains fiber, potassium and vitamin C. It also contains some vitamin A, calcium, and the antioxidants lutein and zeaxanthin.


Lettuce - Lettuce contains thiamin, vitamin B6, iron and potassium. It is a very good source of dietary fiber, vitamin A, vitamin C, vitamin K, folate and manganese.


Parsley - Parsley contains vitamin K, vitamin C, vitamin A, folate and iron. It also contains antioxidant phytonutrients called flavonoids including apiin, apigenin, crisoeriol and luteolin.


Watercress - Watercress contains folate, pantothenic acid and copper. It is a very good source of vitamin A, vitamin C, vitamin E (Apha Tocopherol), vitamin K, thiamin, riboflavin, vitamin B6, calcium, magnesium, phosphorus, potassium and manganese.


Blueberries - Blueberries contain vitamin C, manganese, vitamin E and dietary fiber. The antioxidant phytonutrients called Anthocyanins are responsible for the blue-red pigments found in blueberries.


Pomegranate - Pomegranate contains vitamin C and potassium. The polyphenols in pomegranate (hydrolyzable tannins called punicalagins) are responsible for the red color.

OMEGA-3 FATTY ACIDS – Omega-3 fatty acids are some of the most extensively researched natural nutritional ingredients in the world. Among its many health benefits, the omega-3's in Life's Abundance help support healthy skin and a shiny coat. We also included flaxseed meal for its outstanding nutritional profile and its contribution to healthy skin and coat.

FLAX SEED MEAL – Flaxseed meal is the richest plant source of antioxidant lignans and Omega-3 fatty acids. Flax seed meal also has a very high level of highly-digestible protein and essential amino acids. In addition, flax seed meal contains significant amounts of fiber, vitamin E, folic acid, riboflavin, niacin, vitamin B6 and is extremely rich in the minerals potassium, calcium and phosphorus.

BREWER'S DRIED YEAST – Brewer's dried yeast is loaded with highly-digestible protein with an exceptional amino acid balance. It also contains an abundance of natural minerals and vitamins, featuring B complex vitamins (except B12).

BEET PULP (SUGAR REMOVED) – Fiber is required in every diet to maintain healthy intestinal tract and proper nutrient absorption. We use beet pulp, which is the fiber from the gray sugar beet (sugar removed). Many studies have demonstrated that beet pulp performs better than many other types of fiber.

DIRECT-FED MICROBIALS – These ingredients are similar to those found in supermarket yogurts. Direct-fed microbials help support healthy immune and digestive systems. Life's Abundance contains the following direct fed microbials: Dried Lactobacillus acidophilus Fermentation Product, Dried Lactobacillus casei Fermentation Product, Dried Bifidobacterium thermophilum Fermentation Product, Dried Enterococcus faecium Fermentation Product.
Follow on Facebook: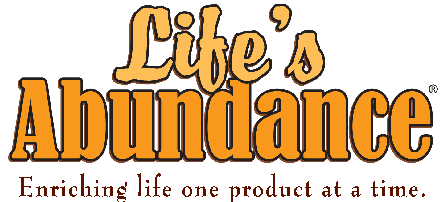 We are offering Our New 8-Year Limited Lifetime Guarantee on Any Pup we sell where the Owner Continues to Feed this Premium kibble to their dog.
Click Here